Concert season kicks back into high gear in spring, and this March, Atlanta is lucky enough to have a packed month of shows to bookend most weeks.
Take a peek + a listen, and keep your eyes peeled for more in depth looks at some of the touring artists you don't see listed here.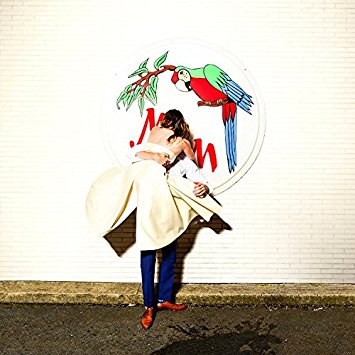 MARCH 9 / LUCY DACUS / THE EARL
By: Kristy Guilbault
In early 2016, Lucy Dacus quietly rolled onto the neo-folk scene with her debut album, No Burden. The green-eyed, red-faced singer-songwriter quickly garnered the attention of indie label Matador, who reissued the LP as a physical release within the same year, and the young-and-hungry musician has been continuously touring ever since.
Dacus' latest release reminds listeners that though her voice is meek, the Richmond, Virginia musician is a master of the emotional slow-burn, exhibited on aggressive tracks like "Night Shift" and "Timefighter." Historian builds on the cut-and-dry storytelling of Dacus' debut, adding layers of strings and horns to the songwriter's palette. The LP's 10 tracks dissect the various ways people support and neglect each other, and is likely to be a fierce contender for the top albums of 2018.
MARCH 17 / SYLVAN ESSO / THE TABERNACLE
By: Erin Patrick
The sound of Sylvan Esso is comprised of the sweet, smooth vocals of Amelia Meath and the always-engaging beats of Nick Sanborn. The two musicians have struck the perfect balance between driving electronic sounds, old-school samples and melodic hooks to produce two albums that you can simultaneously dance and stare out the window to.
On their 2017 release, What Now, Meath's voice maintains its soft, siren-like quality overtop tracks that are glitchier than anything the duo has done before. The album was well-received by critics and fans alike, showing off the beloved tenderness of 2014's Sylvan Esso, while demonstrating an intentional evolution that bodes well for the duo's future.
MARCH 19 / PORCHES / THE MASQUERADE
By: Katie Lipsiner
New York songwriter Aaron Maine, behind synth-pop project Porches, returns with his highly anticipated January release. Maine's most recent album, The House, follows his 2016 release of Pool.
At the core of The House the listener will find glittery beats and experimental samples, taking LP one step further into the growing bedroom-pop genre. Maine stays true to the storytelling he demonstrated on his vastly different 2013 LP, Slow Dance in the Cosmos, while supplying an array of dance hits, such as "Find Me" and "Now On Water."
MARCH 24 / S. CAREY / THE EARL
By: Erin Patrick
Sean Carey is perhaps best known as a Bon Iver backing vocalist and drummer, however, with his 2010 debut, All We Grow, Carey proved to be a talented musician and vocalist in his own right.
Under the name S. Carey, the studied classical percussionist creates ambient folk music, softly crooning alongside trickling guitar textures, strings and understated bass lines. Carey's most recent release, Hundred Acres, features complex instrumentation and accessible melodic lines. Songs like "Yellowstone" and "Fool's Gold," which is likely to grow Carey's following even further.
MARCH 29 / SORORITY NOISE / THE MASQUERADE
By: Katie Lipsiner
Since forming in 2013, Connecticut-based quartet Sorority Noise is back in Atlanta performing from their third album YOU'RE NOT AS __ AS YOU THINK, released last March. The follow up to 2016's It Kindly Stopped for Me, the most recent LP shows talks of the brutality that comes with attempts at resilience. Grief and loneliness rage through the record in a way that still manages to provide a knowing comfort to the listener. The quartet has shown that they succeed at creating honest music capable of empowering through the recognition of life's deepest sorrows.
MARCH 31 / MARGARET GLASPY / EDDIE'S ATTIC
By: Erin Patrick
Singer-songwriter Margaret Glaspy is first and foremost a storyteller. She tactfully intertwines personal narratives with somber, but unmistakably edgy, melodies. Bolstered by a voice that's equal parts hearty and delicate, Glaspy's lyrics reflect on her emotions from a healthy place of distance and growth, making for a cathartic experience on the side of the listener.
Glaspy arrived on the Brooklyn music scene in 2010, soon after releasing a grouping of songs under in 2012 the title If & When. Tracks such as the popular "You're Smiling (But I Don't Believe You)" demonstrate the artist's ability to and set Glaspy up for her debut studio album release. 2016's Emotions and Math sustains the singer-songwriter's signature tender epithet, while adding a rock edge that sets her apart from others in her genre. Glaspy has toured alongside the likes of Lucius, Rayland Baxter and The Milk Carton Kids. Her latest release, Born Yesterday, is a trio of poignant singles, hopefully teasing a new and noteworthy LP from Glaspy in the coming year.